Stackable Pancake Co Secures Selfridges, Diverse Fine Food, and Cotswold Fayre Listings* through 2023 Gift Food & Drink Huddle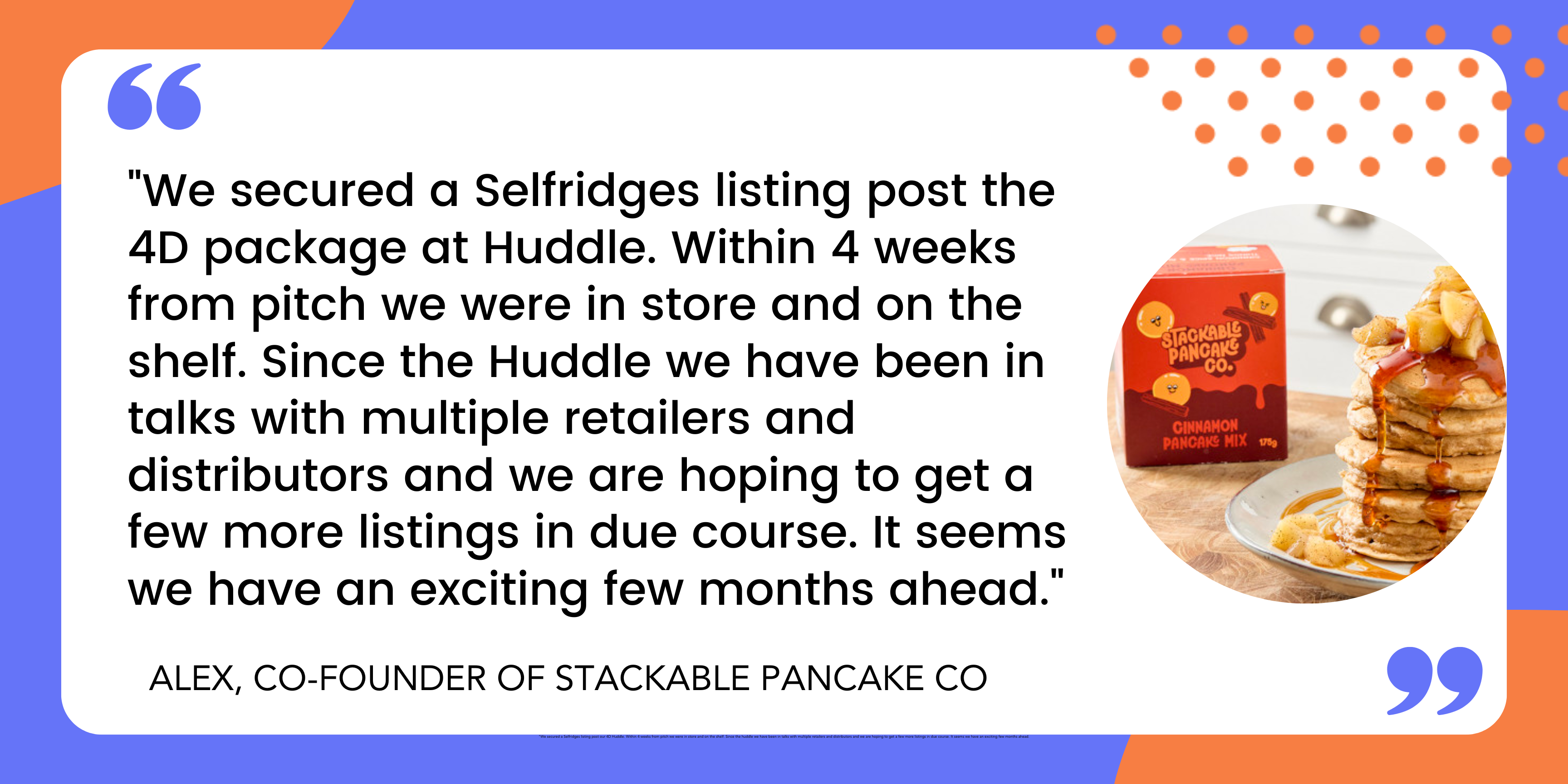 After joining us at our 2023 Gift Food & Drink Huddle via our 4D experience, Stackable Pancake Co secured a listing with Selfridges in just two weeks (a record number for Huddles 😍) and additional listings with Diverse Fine Food and Cotswold Fayre*.
*updated on 14/06/2023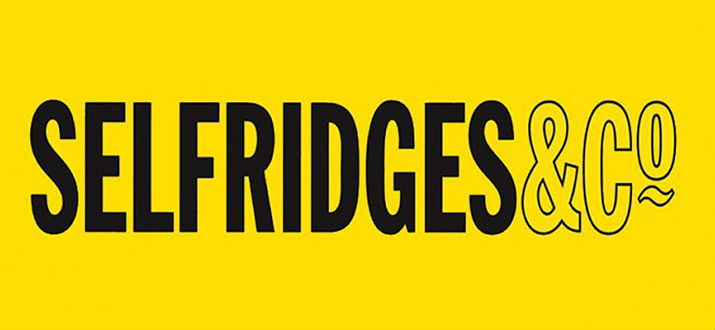 What they told us about their experience with Huddles:
"We secured a Selfridges listing post our 4D Huddle. Within 4 weeks from pitch, we were in store and on the shelf. Since the Huddle we have been in talks with multiple retailers and distributors* and we are hoping to get a few more listings in due course. It seems we have an exciting few months ahead."

Alex Newman, Co-Founder of Stackable Pancake Co
*listings with Diverse Fine Food & Cotswold Fayre have since then been confirmed.
How Huddles helped Stackable Pancake Co secure a listing in just two weeks:
Huddles events offer brands the opportunity to meet face to face with a multitude of buyers in speed-dating style, integrating the technology from Product Guru's platform for buyers to access all product details, log feedback, and connect with brands for follow-up and next-steps.
Alex mentions: "From the Huddle we were able to message the buyers who were at the event through Product Guru's online platform. From there we've had a couple of video calls and email exchanges. As we had Pancake Day coming up a few weeks after the Huddle, Selfridges were keen to get moving straight away to get us in to store in time. It was super quick and we were on the shelf within 4 weeks."
More about Stackable Pancake Co | From the co-founder:
"One of the fondest memories from childhood was going out for brunch with mum at the weekend and having pancakes. We wanted to take our greatest memories and turn them into something you can enjoy too!
We want the Stackable Pancake Co to be all about the whole family getting messy in the kitchen, having fun and making food memories. Whether it be breakfast, lunch, dinner, dessert or all day every day we don't judge, we're just all about the pancakes.
With our rebrand taking place at the end of 2022, we have really focused on our message and how we want to be seen. Both our Christmas tree and Birthday pancake kits have seen a large increase in sales since, and these are two of the products we focused heavily on at our huddle. Both products have gained a lot of traction since the huddle and we are hoping to see these popping up in some new places soon as well."

Product Guru helps brands and buyers connect.
The content on our site is provided for general information only. Although we make reasonable efforts to update the information on our site, we make no representations, warranties or guarantees, whether express or implied, that the content on our site is accurate, complete or up to date. Please read our full Terms and Conditions.