Cristalinas Secures Listing at Jollyes, Wufwuf, Bents Garden Centre after Pet Huddle
After joining us at our 2022 Pet Huddle and having meeting with buyers, Cristalinas secured a listing with Jollyes, Wufwuf and Bents Garden Centres following the event.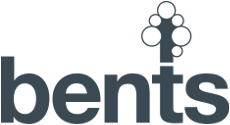 What they told us about their experience with Huddles:
"I had a great time at the Huddle earlier in the year, and made some fantastic contacts, as well as securing some new business. We are now trading with Jollyes, Wufwuf and Bents Garden Centre directly as a result of the Huddle, and still some background discussions with others who are yet commit but have kept dialogue open."
MICHAEL BENTLEY, COMMERCIAL DIRECTOR
How Huddles helped Cristalinas secure listings with UK retailers
Huddles events offer brands the opportunity to meet face to face with a multitude of buyers in speed-dating style, integrating the technology from Product Guru's platform for buyers to access all product details, log feedback, and connect with brands for follow-up and next-steps. Each meeting at Huddles is guaranteed. meaning brands will get to interact with each retailer who attends our events.
Cristalinas was formed in 2004, with the manufacture of locally sourced scented crystals, before moving quickly onto the development of a range of decorative reed diffusers. Today, Cristalinas is the leading supplier of Reed Diffusers and Car Fresheners in Spain. The company remains family owned, and all capital is based in Spain. They are dedicated to the development, manufacture, packaging, sales and marketing of home fragrance products All products are developed with 0% alcohol, sustainable raw materials and utilising audited national suppliers.

Product Guru helps brands and buyers connect.
The content on our site is provided for general information only. Although we make reasonable efforts to update the information on our site, we make no representations, warranties or guarantees, whether express or implied, that the content on our site is accurate, complete or up to date. Please read our full Terms and Conditions.