Complete Me wins WHSmith Listing after getting discovered with Product Guru
Complete Me Life won a dream-come-true listing after WHSmith reached out using our product discovery tool on the Product Guru platform.
"We registered Complete Me [with Product Guru], created our enhanced listings of our nutritional supplements. A few weeks passed and we received an email from a buyer at WH Smiths via the Product Guru messaging system, asking us if we can discuss with him the opportunity to list our fantastic brand in two of his global flagship stores. Of course we were delighted to, we took the conversation on which ended up with us signing an agreement . We are now live , with stock and an agreed planogram, in those two locations, both air side in Heathrow and Gatwick.
We would not have these locations and brand exposure if it wasn't for the Product Guru targeted partner platform. We would recommend Product Guru to all business' in this space, established and also those looking to be seen for the first time."
Joth Baron, Director of Supplements at Complete Me Life
The brand's experience with Product Guru
After listing their products on the Product Guru platform, WHSmith reached out to Complete Me Drinks for the opportunity to list their products in-store. The team was immensely grateful and said: "we are now live in airports in the UK selling our products , in WHSmiths, and it was all because of Product Guru."
The Product Guru platform allows buyers to search and find innovative products using our advanced filters and powerful product discovery tool.
Brands at any stage of their journey can showcase products to the UK's top retailers in categories such as: food, beverages, alcohol, household, health, beauty, personal care and main gift categories (food & Drink, homewares, stationery, garden, electrical & gadget, cosmetics & beauty and toys).
After winning their WHSmith listing, Complete Me planned further brand expansion by participating in our Virtual Pitches. Our virtual pitch events are a can't-miss opportunity for buyers to meet with challenger brands and innovative products. At each virtual pitch event, challenger brands have 7 minutes to pitch their product and receive real-time feedback from buyers.
Visit our website to learn more about how you can grow your brand with Product Guru. It's free to sign up!
About the brand
Complete Me Life is a UK-based supplement brand that makes it much easier to choose a product that works for consumers. Founder Natalie Le Bouedec, a Registered Nutritional Therapist, grew frustrated having to recommend expensive multiple vitamins and supplements to support her clients. She wanted a better solution. Complete Me consists of six nutritional blends designed to improve six key areas that Le Bouedec was approached about: energy levels, complexion, sleep, immunity, digestion, and ageing skin. Each supplement is created with targeted, practitioner-grade ingredients to provide solutions in just one capsule. This level of quality means that nutrients are more easily absorbed by the body – making wellness easier to achieve, without making supplementation complicated.
The blends were created using targeted, high-quality ingredients, scientifically designed to provide the best treatment to those ailments in just one-two capsules. Complete Me products help reduce the confusion and give you a clear, cost effective solution to your 'which vitamins' conundrum. No nasties, no nonsense.
Learn more about the brand on their website here.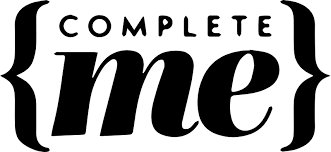 Product Guru can help you reach retail buyers.
The content on our site is provided for general information only. Although we make reasonable efforts to update the information on our site, we make no representations, warranties or guarantees, whether express or implied, that the content on our site is accurate, complete or up to date. Please read our full Terms and Conditions.